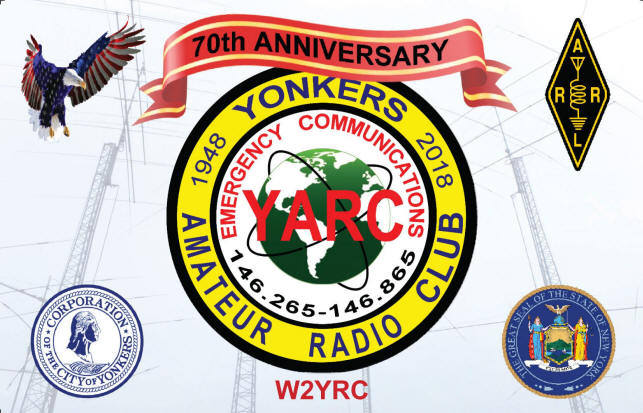 The Yonkers Amateur Radio Club will be celebrating itís 70th anniversary as a ARRL affiliated Special Service Club.
We will be running Special Event Stations on May 5th , 2018 , starting at 8am at the
Yonkers Office of Emergency Management facility located at 789 Saw Mill River Road.
Please come and help us celebrate by transmitting from any of our special event stations.
We will be transmitting on the HF bands along with 2/6 meter bands.
Help us celebrate our rich history as a YONKERS Institution. It is the place where FM radio began as you know it.
All are Welcome!!!
For more info please contact info@yarc.org